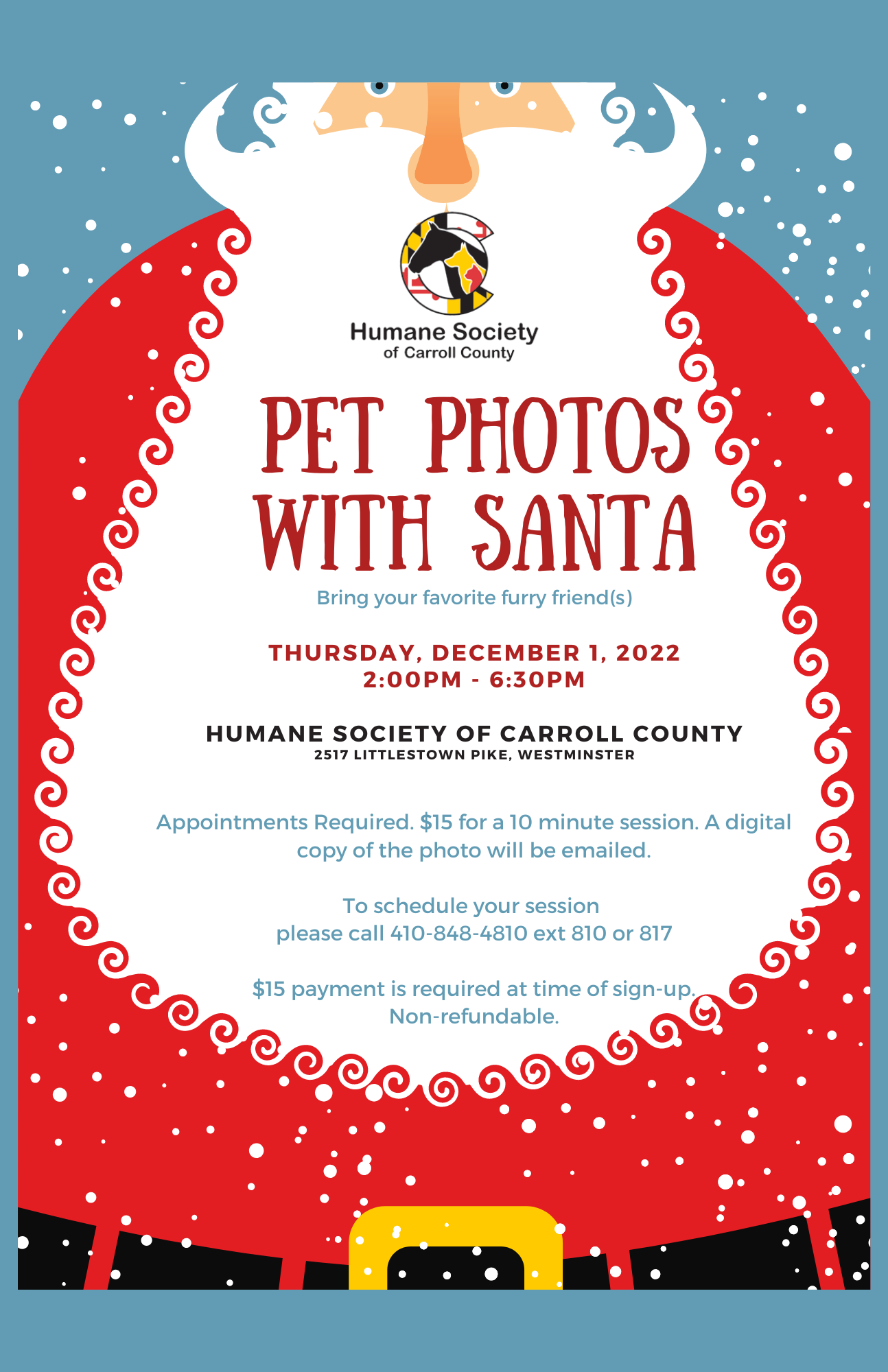 Pet Photos with Santa
Bring your pet (dog, cat, small critters, etc.) and get a photo taken with Santa.
Appointments required. Call 410-848-4810 ext 810 or 817 for an appointment.
$15 required at time of sign-up. Non-refundable.
$15 for a 10 minute session. Photos will be emailed in 1-2 weeks after appointment.
**All animals must be people friendly. Dogs on a leash. Cats and small critters inside a carrier please until time of photos.**