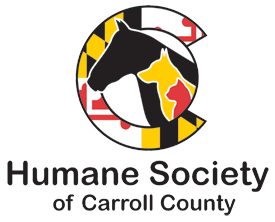 2517 Littlestown Pike
Westminster, Maryland 21158
410-848-4810 410-875-5379
Fax 410-875-9736 www.hscarroll.org
The Humane Society of Carroll County is currently hiring for a full-time veterinarian and also for a part-time animal care position (feline department).
Veterinarian – High Quality/High Volume Spay/Neuter Veterinarian, Central MD
Fast-growing community-focused animal welfare agency in central Maryland seeks a high-quality, high-volume spay/neuter surgeon for spay and neuter. Full-time/Part-time, specifics negotiable.
Description
We are a progressive 501-C-3 in central Maryland with a new high-quality, high-volume spay/neuter clinic. If you feel strongly about helping animals in your community and being part of a committed and passionate team, this job is for you. Full-time/Part-time, specifics negotiable.
· Perform on average 25-30 spay/neuter surgeries a day
· Follow best practices on pre-, peri-, and post-operative care.
· Provide confident and clear direction to clinic staff.
· Oversee all aspects of assigned patients, including but not limited to; physical examination; surgery; pre- and post-operative care; anesthetic protocols; patient monitoring; and emergency response.
· Assess individual patient issues and provide sensible and compassionate solutions.
· Communicate issues regarding the clinic's disease control protocols, surgical protocols, or other medical issues with the Executive Director.
· Perform weekly exams at local animal shelter and provide clear and attainable medical plans for staff to follow.
· Collaborate with different departments within the organization to ensure excellent medical care throughout the different programs offered
· Model a standard of continual commitment to improvement in all aspects of organizational operations and handling of animals.
· Maintain Continuing Education requirements as set forth by the Maryland State Board of Veterinary Medicine
Qualification Requirements
· 2-3 years relevant small animal veterinary experience including medicine and surgery
· No sanctions with the Board of Veterinary Medical Examiners
· Proficient in sterilization surgeries for cats and dogs.
· Maintain an active Maryland Veterinary License, Maryland Controlled Dangerous Substance License, and Professional Liability Insurance Policy
· DEA License preferrable
· Able to exercise professional judgment in the best interest of the animals.
· Strong interpersonal, collaborative and team-building skills
· Strong communication skills
· Positive attitude
Benefits (Full-time)
· Paid time off and holidays
· Health insurance
· Life insurance
· Aflac plans available
· Covered veterinary license renewals
· AVMA membership
· Continued education provided
· 401k retirement plan
· No on call, No evenings, limited weekends
Email resume to MDSpayNeuterClinic@gmail.com
---
---
Part-time animal care position (feline department)
Our Feline Team is seeking help Monday, Tuesday, and Friday 8:30a-12:30p, Saturday 7a-2p, and Sunday 8a-11a. This position is responsible for cleaning the cat and small animal cages in preparation for the day, basic medical care, and assisting the feline team with various other duties as assigned. This position is 22 hours per week; $12.50/hour.
Candidates for both positions MUST be able to work independently, have a good attention for detail, able to stand for extended periods of time, lift 50 lbs., and be a team player.
Please contact the Director of Animal Care, Michelle Fidler 410-848-4810 ext. 822 with any questions.