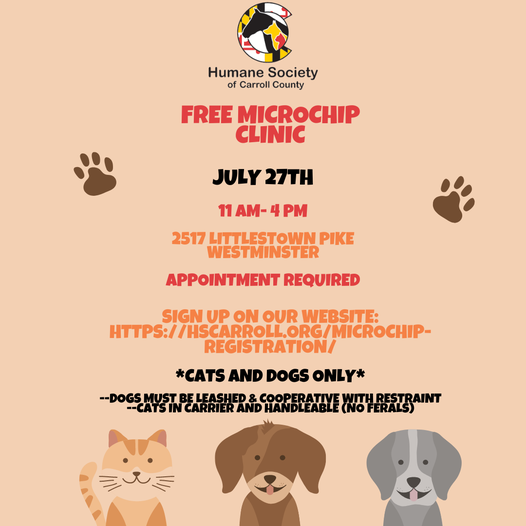 July Free Microchip Clinic
The Humane Society will have their monthly free microchip clinic on Wednesday, July 27th.
**Currently all appointment slots are filled**
Please watch for our next free microchip clinic in August.
—The Humane Society does offer microchipping during our regular business hours (non-clinic days) for $20/pet. To make an appointment please contact us at 410-848-4810 and then choose the option for dog or cat. Thank you.