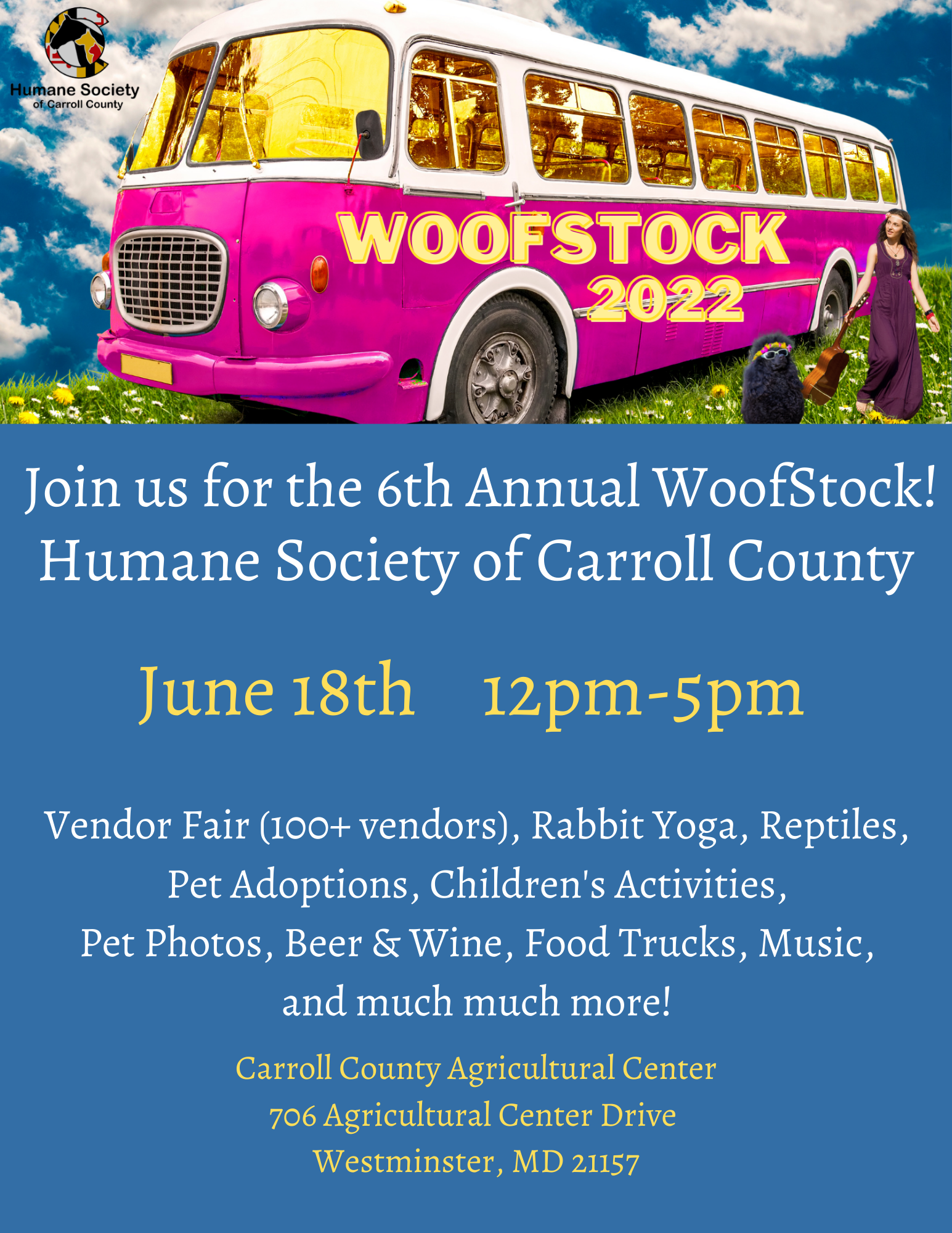 Woofstock 2022
Come join us for our 6th Annual Woofstock Fundraiser at the Carroll County Ag Center on June 18th, 2022. We will have a vendor fair (100+), food trucks, rabbit yoga, animal demonstrations, petting zoo, and much much more.
Live music by Making Waves–the best of 80s and 90s–with a great dance beat.
Bring your dog and try out our free lure course offered by DogLoversDays.
Southern Bell Pet Boutique will be there offering professional pet photography services. These "micro studio sessions" will feature one photo of the pet in front of a white studio backdrop, these are their most popular photos! Photos are $10.00.
Hop on in and join us for rabbit yoga (baby rabbits). Two sessions: 12:30-1:30, 2:30-3:30. $20/person. Tickets on Eventbrite.
All proceeds go to our Animal Medical Fund.