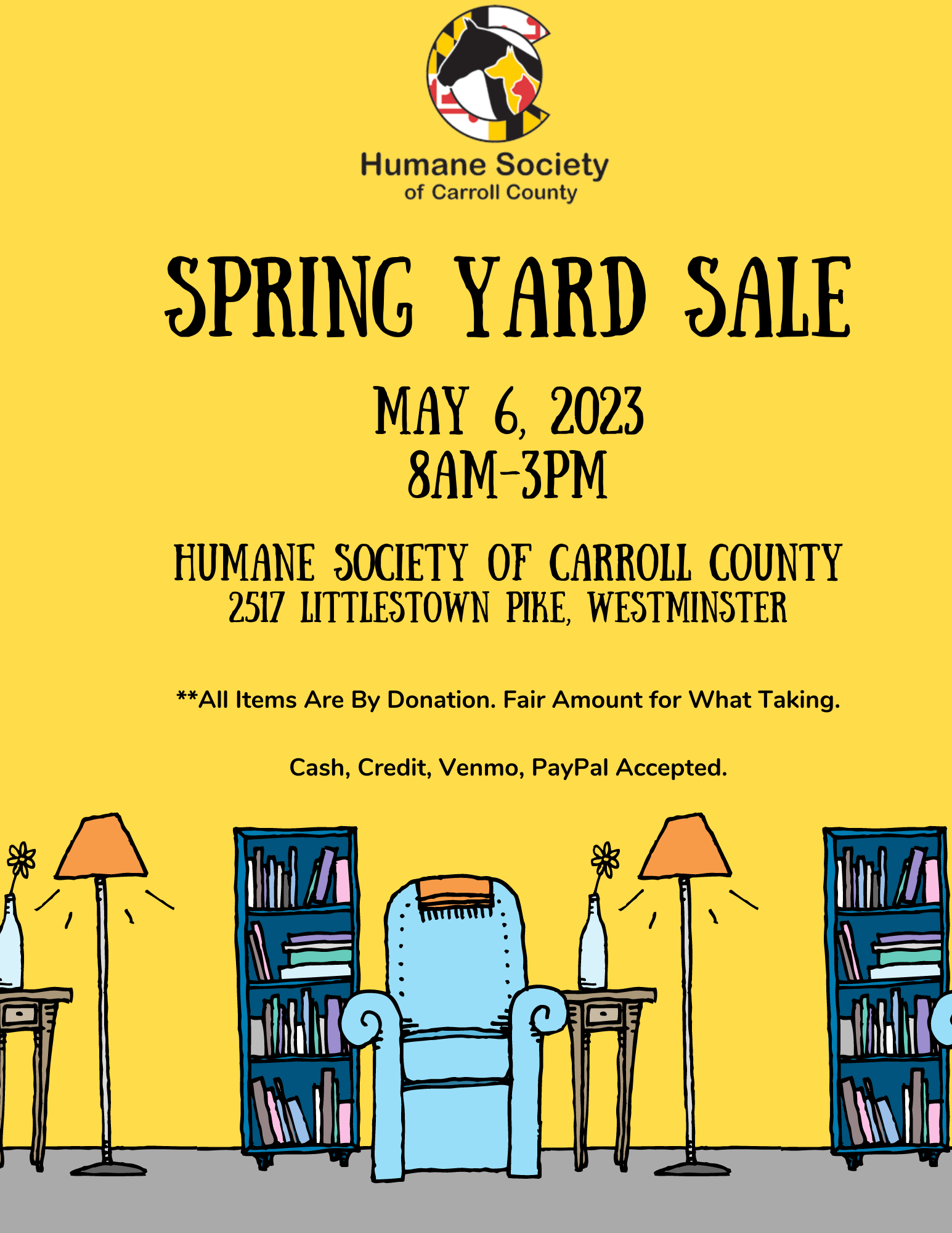 Spring Yard Sale
Join us for our Spring Yard Sale and help us raise money for our animal medical fund.
We have a little of everything: dog supplies, furniture, housegoods, jewelry, children's books and toys, and a lot lot more.
All items are by donation–give us a fair amount for what you are taking. All money raised goes to our animal medical fund.
Cash, Credit, Venmo, PayPal Accepted (no checks).