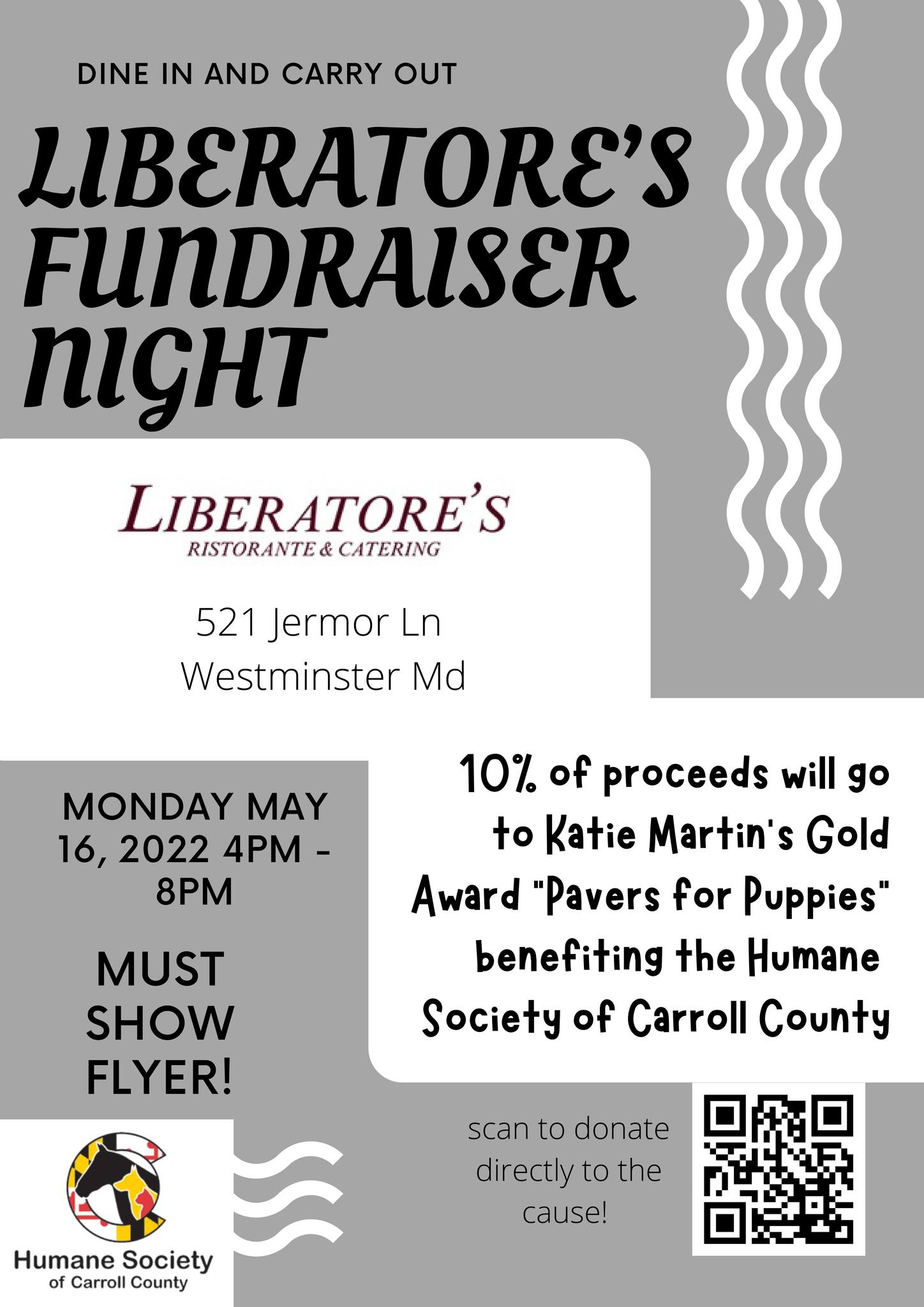 Fundraiser Night at Liberatore's
Join us for fundraiser night at Liberatore's in Westminster. They are donating 10% of proceeds for the HSCC "Pavers for Puppies" project. This project is being spearheaded by Katie Martin for her Girl Scout's Gold Award. She is raising money to install pavers to our dog yard. This will allow the dogs in our care greater comfort during cold seasons while they run and play in the yard.
Please bring this flyer along to dine.