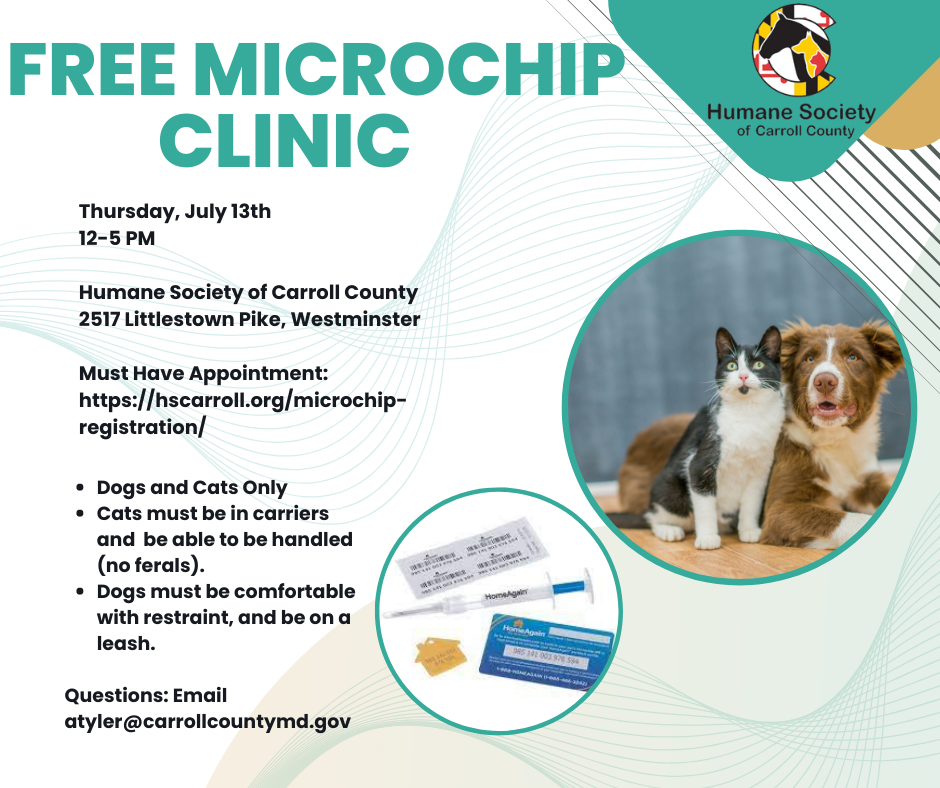 Free Microchip Clinic–July 13th
Free Microchip Clinic on Thursday, July 13th from 12-5 PM.
Humane Society of Carroll County
2517 Littlestown Pike
Westminster, MD 21158
Appointments for Cats and Dogs
Must register for an appointment:
Cats must be able to be handled (no ferals) and in a carrier. Dogs must be comfortable with restraint, and be on a leash.