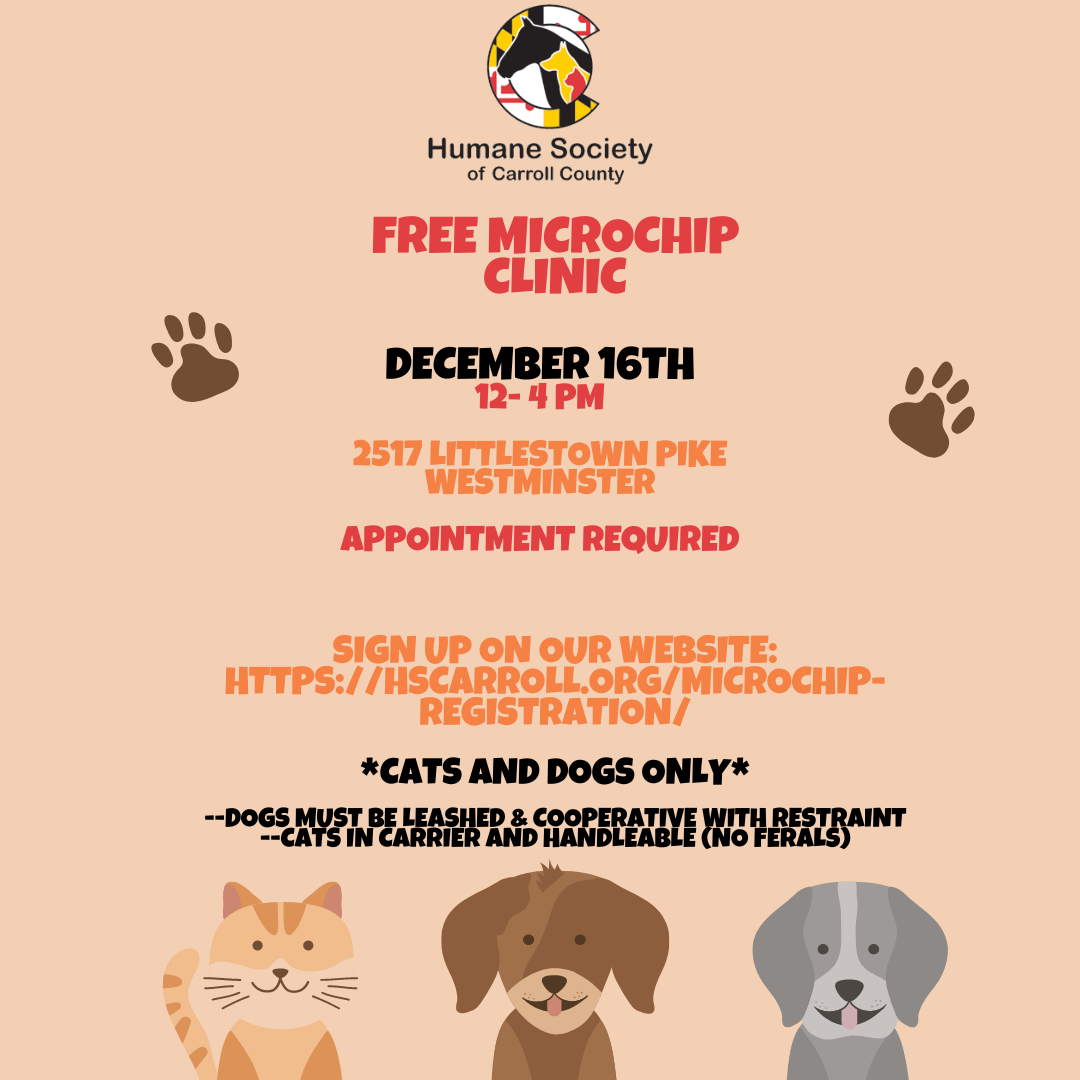 December Free Microchip Clinic
**All Dog Appointment Times are Full
The Humane Society will be hosting a free microchip clinic on Friday, December 16th from 12-4 PM.
Appointments are required. Please sign up on our website: https://hscarroll.org/microchip-registration/ 
Dogs and cats only. You do not have to be a Carroll County resident to participate.
**At time of appointment cats must be in carriers, and dogs on a leash. All animals must be able to be handled by staff and comfortable with restraint. No feral cats.
If you need to cancel or reschedule your appointment please email Amanda at atyler@carrollcountymd.gov
**Please note that once all appointments are full on the website no times will show up on the calendar to select for the 16th.