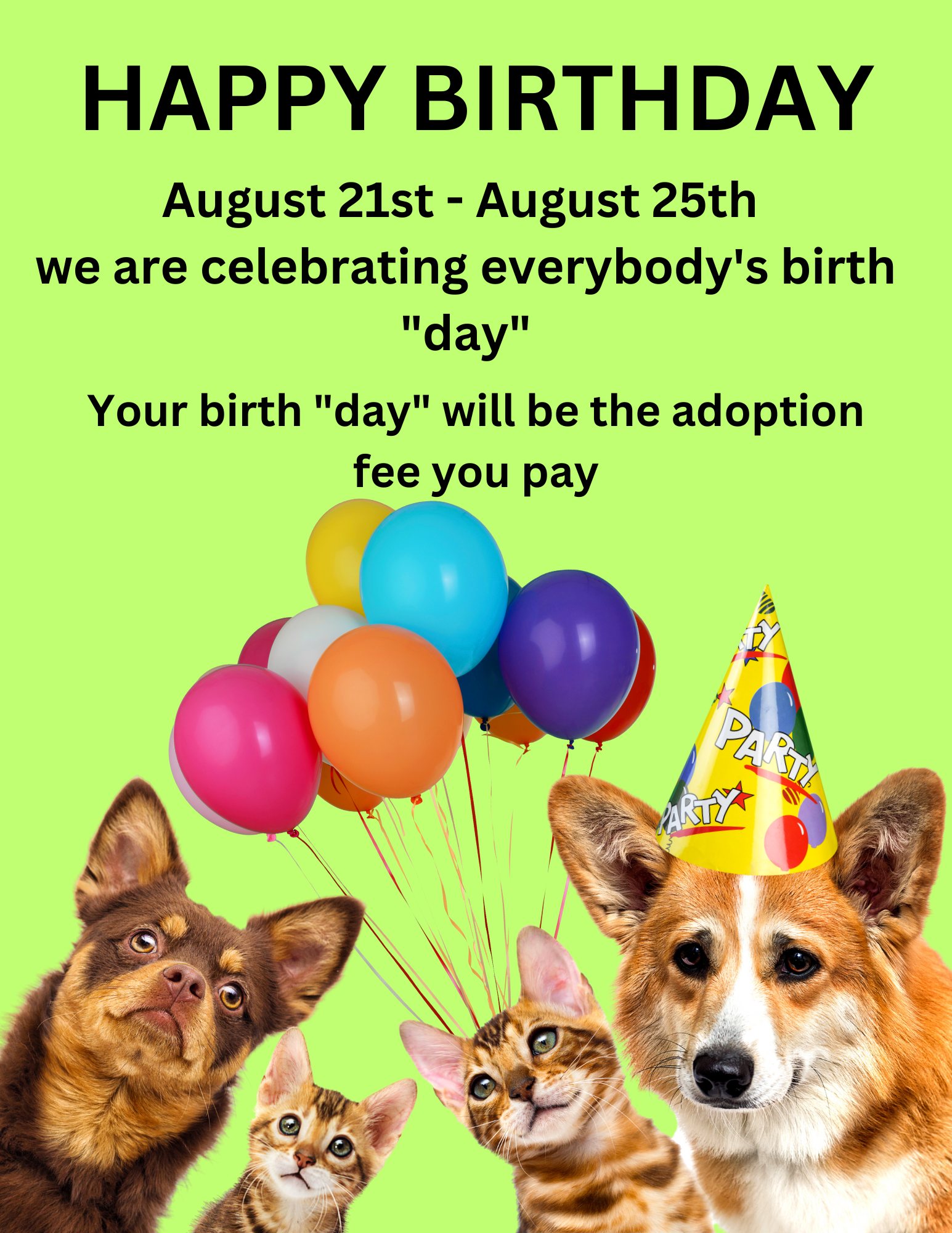 Clear the Shelters–Special Adoption Promotion 8/21-8/26
Looking for a new best friend?
We are participating in the month long, nationwide Clear the Shelters Event. Each week, for the month of August, we will be hosting a different adoption special.
During the week of August 21st – August 25th, our adoption fees will be determined by the day you were born. Please bring a valid ID showing your birthdate and pay the amount equal to the day you were born. For example: if your birthday is April 6th, you pay $6, if your birthday is September 28th, you'll pay $28.
Appointments will not be needed Tuesday-Friday between the hours of 12pm-3pm, all other times will be available by appointment.
A free goodie bag will be provided by Hills Pet Nutrition and Clear the Shelters (while supplies last).