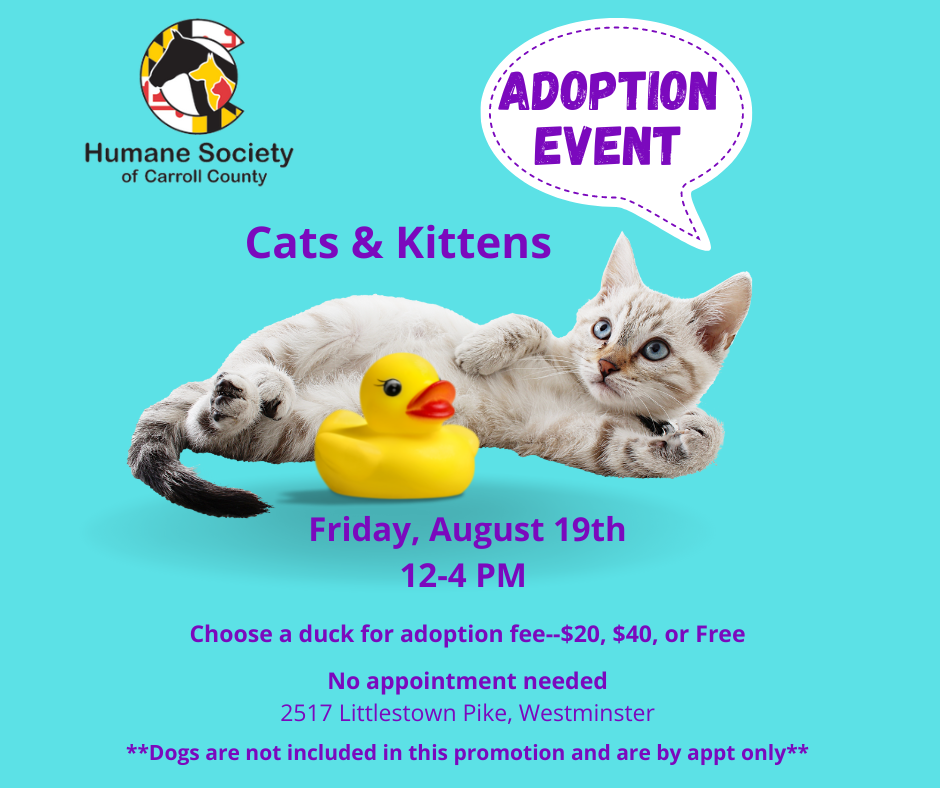 Cat and Kitten Adoption Event
Join us for our adoption event (cats and kittens only) and find your new family member on Friday, August 19th (12-4 PM).
No appointment required.
Choose a duck for your adoption fee ($20, $40, or free).
Please bring a carrier to take home your new best friend.
**Dogs are not included in this promotion, and are still by appointment only.**
Standard adoption practices still apply.
Any questions please contact Amanda at arasch@carrollcountymd.gov or 410-848-4810 ext 822.