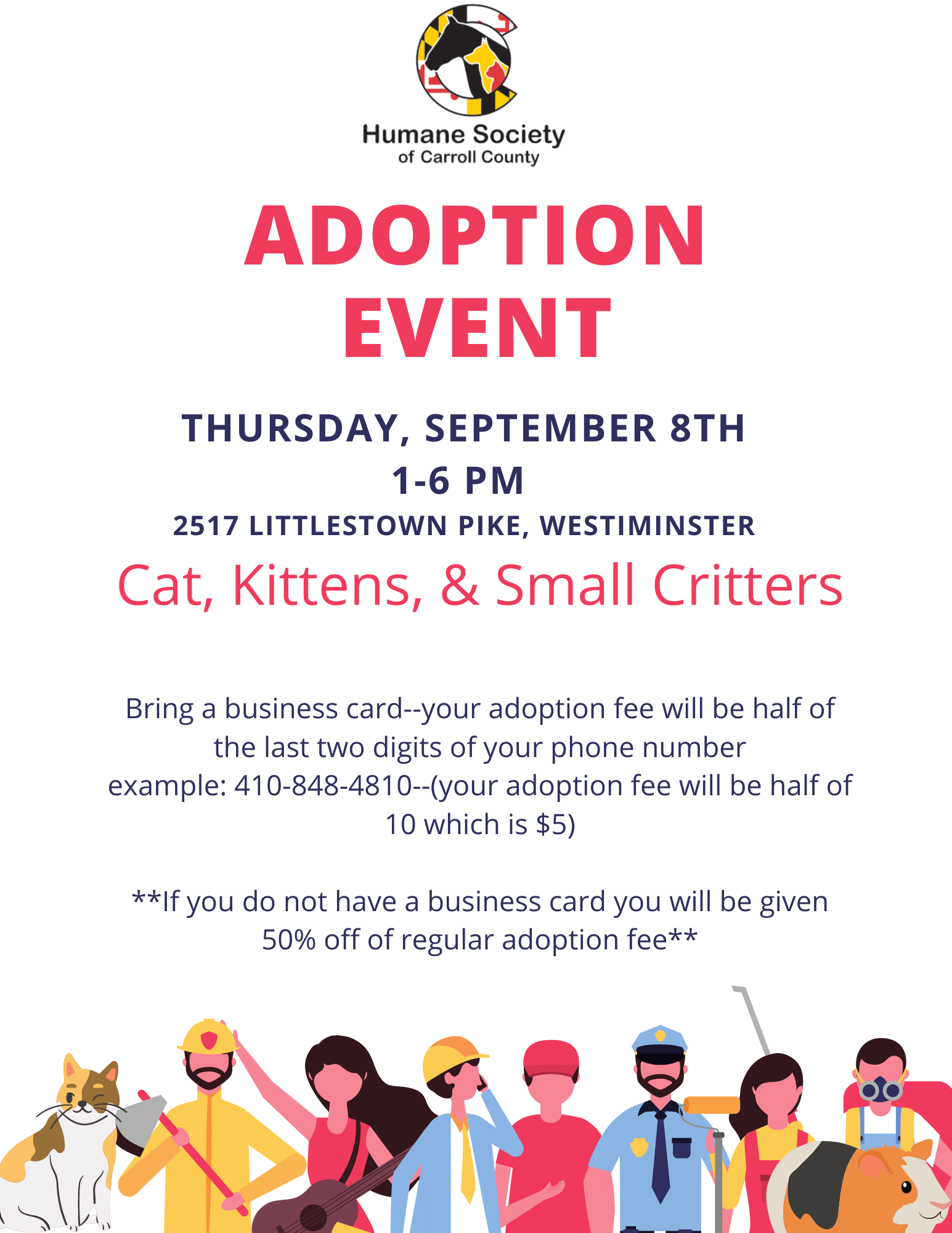 Adoption Event (Cats, Kittens, and Small Critters)
Join us for our adoption event Thursday, September 8th from 1-6 PM. Held at the Humane Society of Carroll County.
Bring a business card. Your cat adoption fee will be half of the last two digits of your phone number. For example–410-848-4810 (10 are the last two digits for a $5 adoption fee).
If you don't have a business card–no worries–we will give you half off of a regular adoption fee.
Small critters will be regular adoption fee.
Bring a carrier to take home your new best friend. No adoption appointment needed. Must be 21 years of age or older to adopt.
**Dogs and other animals at the shelter are not included in this promotion and are still appointment only.**